codebase="http://active.macromedia.com/flash2/cabs/swflash.cab#version=4,0,0,0"
ID=onepiece-sj WIDTH=400 HEIGHT=533>


Graphic Credit: BuckyHermit @ duckscentral.net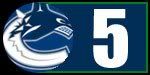 POST GAME QUOTES:
"It's a tough way to lose like that in a shootout," said Selanne, who had two goals on the night. "But what are you going to do? We played a pretty good game. A couple mistakes cost us a couple of goals. Overall, we had a chance to win. That is why it is a little hard to swallow this. That is how it goes."
"We came back and played well fighting to the end there," Koivu said "We needed two points, there is no doubt. Calgary won their game, so it's a tough one. At this point, we have to forget this one as quick as possible."
"I'd rather not pass him and get these points to give us a chance," Selanne said. "What happened earlier in the season put us behind the eight ball. That is why we are where we are. We'll just keep battling as long as we have a chance and see what happens. It's tough to lose the one point tonight."
"Before this game, we had won seven out of nine, but the teams in front of us were winning as well," Koivu said. "Tonight was really the first one where we got some help. We're trying to keep the focus on our game and our situation. We have to be realistic at this point. We can't lose any points."
Source for Quotes:
ducks.nhl.com
PHOTO OF THE GAME:
ANAHEIM, CA - APRIL 02: (L-R) Teemu Sealanne #8, Saku Koivu #11, Corey Perry #10 and Lubomir Visnovsky #17 of the Anaheim Ducks celebrate Selanne's 602nd career goal in the second period against the Vancouver Canucks at the Honda Center on April 2, 2010 in Anaheim, California. (Photo by Jeff Gross/Getty Images)