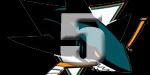 OPINION:
All I have to say is: WHERE WAS THIS TEAM THAT PLAYED THOSE LAST TEN MINUTES, FOR THE WHOLE ENTIRE 50 MINUTES PRIOR. I don't like when they have a lightbulb turn on and they right their ship when there's only fractions of a period left to go. It's that TOO LITTLE, TOO LATE scenerio that I DON'T LIKE. I don't like when they do it because then they get my hopes up even though I know better and know it'll still be a loss. I can't handle games that work that way. Unless of course it actually worked out where they did steal the win. BUT NOT TONIGHT THEY DIDN'T.
San Jose? We played with San Jose? I didn't see any SJ game, did you?
Bah Humbug.
POST GAME QUOTES:
"We didn't play the way we needed to right off the drop," Getzlaf said. "We can't get scored upon on a faceoff play."
"There's obviously an animosity developing," Ducks coach Randy Carlyle said. "We didn't seem to get involved in the game. There's always going to be fatigue, but it didn't look like we had much structure."
Source for Quotes:
ducks.nhl.com
PHOTO OF THE GAME:
Anaheim Ducks right wing George Parros (16) and San Jose Sharks left wing Frazer McLaren (68) get into a fight in the first period of an NHL hockey game in San Jose, Calif., Saturday, Oct. 30, 2010. (Photo Credit: Yahoo Sports)