codebase="http://active.macromedia.com/flash2/cabs/swflash.cab#version=4,0,0,0"
ID=onepiece-sj WIDTH=400 HEIGHT=533>


Graphic Credit: BuckyHermit @ duckscentral.net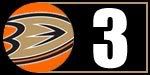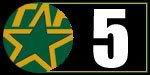 OPINION:
Okay it was too much to ask. The Ducks have just a bad bad history with New Years Eve games. It's like they don't want to enter the new year on a win. Whatever, boys. Often times teams that score 3 goals in a game can walk away with the win, but such is not the case this year for Anaheim. I haven't looked at Hiller's GAA lately or recently, because I am afraid of what I will see. From memory it seems to me he's pretty consistent at letting in at least 4. He should try to work on that. Carlyle should stop the fight for the top spot as a goalie so both Giguere and Hiller can get over the stress and pressure and just play their games.
They just didn't have fight in them for this game. They had a 2-1 lead in the 2nd period and that's when things went to hell. A bad garbage goal got in past Hiller on what would normally be a save, then directly after that bad goal there was another humdinger that went past Hiller through the pie-hole. That was just a terrible goal any way you want to slice it. That took the fight out of the Ducks and we have a loss. Dallas started with a short handed goal, notched a hat trick at some point, and stole the show.
Happy New Year?
POST GAME QUOTES:
"We're this far into the season and we keep repeating the same answers in situations like this," Ducks captain Scott Niedermayer said. "A lot of it is done to ourselves. Simple mistakes that we talk about pretty much every day about how to play, how we want to defend and those types of things. We keep straying from it."
"It was probably our worst period of the year," Ducks coach Randy Carlyle said. "We gave up 19 shots and they had more scoring chances than shots because they had some chances and the pucks went wide.
Source for Quotes:
ocregister.com
PHOTO OF THE GAME:
Anaheim Ducks center Kyle Chipchura (28) tosses his gloves to fight Dallas Stars center Steve Ott (29) in the third period of an NHL hockey game, Thursday, Dec. 31, 2009, in Dallas. Dallas won 5-3.(Photo Credit: Yahoo Sports)