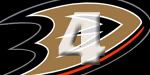 OPINION:
What a day today has been for Ducks fans. In the morning news broke that we had traded Joffrey Lupul (with prospect Jake Gardiner, and a conditional draft pick) to Toronto for a familiar face-- Francois Beauchemin. In my own opinion I am sad to see Lupul go (Again) but I'm thrilled that Beauchemin is back home. He hasn't fared well in Toronto but he knows how to play here. Anaheim is where he fits. I think it's a great move. It's just unfortunate that Lupul is gone as he's always been one of my favorites. I've always been intrigued by the fact that you can spell his name forward and backward with the same result. Good luck to you in Toronto Lupul. And I completely understand why you're pretty bitter about it.
Beauchemin flew in to Vancouver today to join the team but he did not suit up for the game. We can expect to see him Friday for the game against Calgary. We DID get to see someone else suit up though. Our Captain Ryan Getzlaf returned to his first game since going out with a facial injury in December. He made his return known in more ways than one. He helped put up points and he got himself involved in what I guess is now a "controversial" hit. I don't see the controversy, it was a clean hit in my opinion, and just unfortunate that Humhuis went down so awkwardly as a result. My sincerest hopes go out that he'll be ok. Injuries are no fun any way you cut the cake.
In this game the Ducks never lost their lead. It was a solid and rare 60 minute effort that got us the W we desperately need to stay in the top 8. And with the Canucks leading the entire league in points it's not like they exactly needed the win, so we'll take it. Up next is a surprisingly red hot Calgary team that had a rough start to their season. They have an 8-1-1 record in their last 10 and have surged their way into 8th place as of tonight. The Ducks sit in 7th. If you have been taking notice of the standings, you'll know it's not exactly safe. One day you're in, the next night you're on the outside looking in. The final stretch is going to be a doozy. The Ducks just need to keep winning.
POST GAME QUOTES:
"It was huge to respond after our line had just been scored on and Burrows pulled them within a goal," Ryan said. "You can respond one of two ways. You can cower and play a tight defensive game or you can go on the attack."
"They are going to charge at you, we know that, but we were guilty of standing around trying to make plays, too," Anaheim coach Randy Carlyle said. "We have a tendency to keep things exciting right to the end."
"This building has been a nightmare for a lot of teams, so we've got to feel good," Carlyle said.
"I don't want to hurt anybody out there," said Getzlaf, who also had an assist in his first game back after missing six weeks because of nasal sinus fractures. "I didn't leave my feet, I kept my shoulder down and he was just following through on a pass. It was an unfortunate accident. He turned as he made his pass and he was well aware that I was coming."
"I was the only one in the building that knew that one was coming," Ryan said. "That's why he's one of the best playmakers in the league."
GAME NOTES:
Anaheim was 10-4 without Getzlaf after he took a puck in the face during a game on Dec. 28 game. ... Canucks LW Aaron Volpatti replaced smaller Jeff Tambellini for added grit and toughness on the fourth line. Rookie D Chris Tanev took the place of Ballard, who will be out 3-to-4 weeks.
Source for Quotes & Game Day Notes:
ducks.nhl.com
PHOTO OF THE GAME:
Anaheim Ducks' Ryan Getzlaf, from left, Bobby Ryan and Teemu Selanne, of Finland, celebrate Ryan's goal against the Vancouver Canucks during the third period of an NHL hockey game in Vancouver, B.C., on Wednesday Feb. 9, 2011.(Photo Credit: Yahoo Sports)