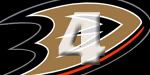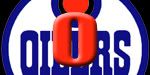 OPINION:
So many positives about this game, where do I even begin? I'll just roll with it. The Ducks got Hiller back from his mysterious injury/sickness and it couldn't have been any better of a game for him to come back for. Instead of facing a team that would pelt him with 40+ shots, he got to ease back into the game with a team that gave him 14 shots. And since it was only 14 shots Hiller earned his 5th shutout of the season.
Another positive is the Ducks played a full 60 minute effort, even against the Oilers. In past games they've been guilty of playing themselves down to the opponent and not taking the weaker teams seriously. And they got burned in doing so. Not this time. This time they went in to play hockey whether the Oilers wanted to play or not. And they got the result they wanted. Bobby Ryan had 2 goals on the night and was looking for his 3rd hat trick of the season. (Is it just me, or are Bobby and Perry in an unsaid competition on who can score the most hat tricks this year? No complaints from me, the more hat tricks the better, I say).
The Ducks sailed through this game and won 4-0 and ironically come home from the road trip a perfect 4-0. I said early in the season that if they could figure out how to win on the road, they would be fine. And ladies and gentlemen, I believe they have figured out how to win on the road. I'm looking forward to the final stretch.
POST GAME QUOTES:
"Shot-wise it might have been one of the easiest shutouts of my career," said Hiller, who now has 11 for his career. "But not getting a whole lot of shots, does sometimes make it tougher to stay focused. They did have a couple of chances. There were a couple of odd-man rushes, and things like that, so it wasn't an easy night, but it wasn't a whole lot of work."
"When you score early like that, it really set the tone for us," Ducks coach Randy Carlyle said.
"I thought we got guilty of being too cute at times, but then got a big goal and the game started to go in our direction and we were fortunate we caught a tired hockey club tonight," Carlyle said.
GAME NOTES:


The Ducks outscored their opponents 16-7 on the road trip, which included shutouts at Colorado (Feb. 5) and at Edmonton (Feb. 13)...Anaheim is now tied for the division lead with Dallas (the Stars have one game in hand).


The Ducks have won six straight games on the road, the longest current streak in the NHL and equaling the third-longest streak in the NHL this season. The streak is the club's longest road win streak since a six-game stretch from Mar. 19 – Apr. 4, 2009 (club record is seven games).


The Ducks road trip sweep (Colorado/Vancouver/Calgary/Edmonton) marked the third time in club history the team has won every game on a road trip of four games or more


Selanne's goal was the 100th game-winner of his career...he becomes the sixth player in NHL history to achieve the milestone, joining Gordie Howe (121), Phil Esposito (118), Jaromir Jagr (112), Brett Hull (110) and Brendan Shanahan (109).


The Ducks allowed only 12 shots tonight at Edmonton - the fewest shots allowed in a shutout in club history...the previous low was 14 (Bryzgalov, Oct. 28, 2006 at Chicago, 3-0 win).


Anaheim has won four straight games overall…the team is 8-2-0 in the last 10 contests, 11-3-0 in the last 14, 14-4-0 in the last 18 and 19-8-1 over the last 28 games.


Source for Quotes & Game Day Notes:
ducks.nhl.com
PHOTO OF THE GAME:
Anaheim Ducks' Saku Koivu (11), Teemu Selanne, center right, and Jason Blake, right, celebrate Selanne's goal against Edmonton Oilers' goaltender Devan Dubnyk (40) during the first period of an NHL hockey game, Sunday, Feb. 13, 2011, in Edmonton.(Photo Credit: Yahoo Sports)