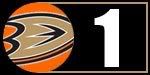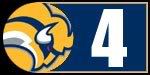 OPINION:
When you're a Ducks fan you know one thing...Recent history indicates the first game of the season-- allbeit exciting that hockey is finally back-- isn't a game you look forward to. I personally wanted this year to be different since I was on the trip to Finland to see my Ducks open their season in Helsinki, but alas their knack for losing the first game of the year still holds strong. This team just doesn't win for whatever reason (Teemu has indicated it's because of Carlyle's intense training camps) in their first game of the season.
While the trip to Helsinki was nothing short of AMAZING, this loss put this game as the most expensive loss I've gone through as a fan, and I'd have to say it was worth every penny but it's still pretty damn disappointing. I'll forgive them, I always do.
On their game play they were just pure slop. Since I encountered the jetlag they were probably feeling, I'll have sympathy on them. I experienced first hand how tired they probably felt. So I'll let it slide this time. They also made it no secret how tired they were during the fan meet and greet, so I mostly expected the game to go as bad as it did. There's still 81 games to go. Hope for the best in tomorrow's game against the Rangers!
POST GAME QUOTES:
"We had some chances that we need to bury," Getzlaf said. "We gotta take that upon ourselves."
"I think our big line dominated the puck control down low for good stretches but didn't score, obviously" [Carlyle] said. "I think the frustration level built in that group."
"Those are opportunities that our power play has to develop where we (score) every time," Getzlaf said. "You know, 5-on-3s in this league don't come around very often, and they can change the whole momentum of a game."
"It was almost eight months since I played a regular season game, so I was excited to be back," Hiller said. "I'm excited that I felt well, but sure, it's a little disappointing. I wish I would have started with a win."
"I thought he was put in some situations where we left him high and dry," Carlyle said. "I think the goaltender's responsibility is to stop the first one. If there are seconds and thirds, it's our responsibility to clear those pucks away."
"I thought he was fine," Carlyle continued. "I thought he looked settled. He made some big stops. If you look at all four of their goals, where were they scored from? The critical area right in front of our net."
Said Getzlaf: "We gotta learn to protect our house. Nobody can score within that 5-foot radius around our net, and they scored a few tonight."
"I just tried to get it to the net," said Guenin, who was acquired from Columbus in a trade last season. "I saw it go in and, yeah, I kind of froze from a moment. It was nice. But I wish it had come in a W."
Source for Quotes & Game Day Notes:
OC Register
PHOTO OF THE GAME:
Anaheim Ducks forward Teemu Selänne reacts during the ice hockey NHL season opener game Buffalo Sabres vs Anaheim Ducks in Helsinki on October 7, 2011. AFP PHOTO / LEHTIKUVA / Markku Ulander *** FINLAND OUT ***(Photo Credit: Yahoo Sports)