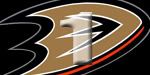 OPINION:
So here's the deal. Every year since the Sharks decided to be a relevant team their fans have loaded up busloads and driven down to Anaheim to "invade" our building. They do a damn good job with invasions, I tip my hat to them for pulling it off without fail every year. This year, they had prime opportunity to invade and take over our home opener. Let's be honest hear, Sharks fans salivated at the thought of taking complete control over the Ducks home opener (they're a little obsessed sometimes, I dig it, I like diehard fans, I can accept it). The best moments of these invasions is when the Ducks have their own fun and keep the Sharks fans quiet the whole game by shutting the Sharks out. This happened last season and a favorite of mine, Joffrey Lupul (Now with the Maple Leafs) later took to twitter to tweet"That's a long way to drive to not see any goals #drivesafe." and he was pretty proud of himself when I had told him that was the best tweet ever. It holds true. Drive safe Sharks fans, because tonight, you drowned in the Ducks pond.
The game itself was amazing. The atmosphere inside was intense (we hate being invaded). The Ducks got off to a slow start, as it took them about half a period to even register a shot on goal, but once they got their wheels moving they pretty much dominated the rest of the game and controlled the pace. The penalty kill was superb, and the Sharks had no answers for Jonas Hiller who is in fact back, earning his 12th career shutout. The lone goal came from rookie Maxime Macenauer and it was the first of his NHL career.
First home win is in the books and we now look to Sunday night against the St. Louis Blues. It'll also be "MVPerry Night" where fans in attendance receive a Corey Perry MVP Puck and Poster. It'll be a night to honor Corey Perry for being the recipient of the Rocket Richard trophy and being the league's MVP. Be there. Celebrate #MVPerry.
POST GAME QUOTES:
"I felt comfortable out there," Hiller said of his 12th career shutout. "It was a really good game the whole team played. It's definitely fun, with the crowd and everybody. It gets me excited."
"I want to make a statement every night, no matter what happened last year," Hiller said. "It's always nice to get these kinds of games and feel good out there. Goaltending is a lot about confidence and it's easier to play well if you start the season with these kinds of games. I'm definitely happy with the way it went. I also worked really hard to be where I'm at right now."
"I like playing with those two guys (Macenauer & McMillan)," Parros said. "They are small, fast and can chase down pucks. We are clicking, so hopefully we can keep it going."
"That was probably one of the best periods I've seen from this team so far," said Hiller, who helped the Ducks improve to 2-1-0 on the season, while the Sharks dropped to 1-1-0.
"You don't have a chance in the NHL without solid goaltending," said Ducks coach Randy Carlyle. "Jonas tonight provided a little bit more than solid. His ailments are something of the past. Now, we just have to maintain keeping him fresh and give him an opportunity to be able to play night in and night out."
Injury Note:
Winger Jason Blake suffered a laceration of his forearm near the left wrist and received a suture, according to Carlyle. There is no word yet on the severity of the injury.
Source for Quotes & Game Day Notes:
ducks.nhl.com
PHOTO OF THE GAME:
Anaheim Ducks center Maxime Macenauer (24) celebrates scoring with his teammates during the first period of an NHL hockey game against San Jose Sharks, Friday, Oct. 14, 2011, in Anaheim, Calif.(Photo Credit: Yahoo! Sports)