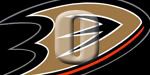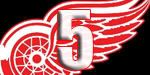 OPINION:
There's not much left to be said. The ending of a less than thrilling 7 game road trip, in an arena where we have an unsightly 3-25-7 record at wont exactly keep anyones hopes up for the chance of winning in the cursed Joe Louis Arena. For this game, Teemu of all saints, found himself 22 penalty minutes in this building, Corey Perry was apparently the sinner when it came to goaltender interference even though he wasn't near the paint, but Alligator (I call him that on purpose) can skate right through Hillers paint, knock his beautiful Movember mask off, and nothing gets called. So face it, nothing ever exactly goes right in that god foresaking building and no fan should expect great games to come from that building, That doesn't stop us from WANTING a win from there. It just doesn't happen. This game was doomed as long as it's been scheduled to be at the Joe.
Whatever the reason, just come home boys. The real fans are here, waiting for you. If you want them, the wins will come, and this losing streak too, shall pass. It's a long season.
POST GAME QUOTES:
"We were flat," Ducks coach Randy Carlyle said. "I don't know. I thought we had decent energy this morning. I thought we felt we were energized. We just didn't have a starting point for our hockey club.
"We couldn't make a tape-to-tape pass. By far our worst game of the year."
"It's an excuse," Perry said. "We can say that but we've got to be ready to play no matter where we are, how long we're on the road, how many games it's been since we've been home.
"It's night in and night out. This league is a grind and teams go through that. You've got to be ready to play."
"We were just doing nothing," Carlyle said. "It was like we were standing still and they were skating. They had their skates on and we were in street shoes."
Source for Quotes & Game Day Notes:
ducks.nhl.com
PHOTO OF THE GAME:
(Photo Credit: OC Register)