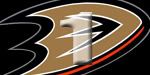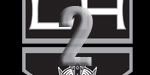 POST GAME QUOTES:
"We didn't really get our game going until the last half of the hockey game and then we played the type of hockey that's going to be required," Carlyle said. "Our goaltender was called upon to make some big stops for us tonight, and that's what's required on the road."
"It's tough to lose a point in that kind of fashion, but I thought the boys played a hard game," Bobby Ryan said. "We had so many chances and Quick was standing on his head, really sucking pucks in and not letting any rebounds or chances for us."
"We found a way to get back into the game and I thought we played well in the third," Hiller said. "I thought I was pretty sharp tonight and saw the puck pretty well. At the same time, I think we did a better job in front of our net to take sticks away and didn't give them second and third chances. In the end it's six players working together in your own zone and I think we did a pretty good job tonight."
"We got the point and we worked hard for it," Carlyle said. "It's one shot away in the shootout from being a difference maker. Right now things aren't going our way, but if we work as hard as we did in the last half of this hockey game, there's a light at the end of the tunnel "
Source for Quotes & Game Day Notes:
ducks.nhl.com
PHOTO OF THE GAME:
Anaheim Ducks right wing Teemu Selanne, second from right, of Finland celebrates his goal with right wing Corey Perry, right, and defenseman Kurtis Foster, second from left, as Los Angeles Kings goalie Jonathan Quick looks on during the third period of their NHL hockey game, Wednesday, Nov. 16, 2011, in Los Angeles. The Kings won 2-1 after an overtime shootout.(Photo Credit: Yahoo! Sports)