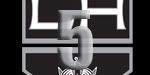 POST GAME QUOTES:
"It felt good that we were back in the hockey game," said Ducks captain Ryan Getzlaf. "We battled back as hard as we could and got the big goals when we needed them. Unfortunately, we gave up one at the end that ended up costing us."
"That is the most frustrating part is we tied the game late," said Cogliano. "With three minutes left, we could either try to win the game or go into overtime and get a point. We let that slip away late and gave them the two points."
"It's always tough playing from behind and we played from behind most of the night," said Ducks coach Randy Carlyle. "We got fired up in the game in the third period. We started to play with that emotion and got skating. It seems we have to get hit over the head to get to that point."
"We have to move on," Cogliano said. "We play Detroit on Sunday. You can't hang your head."
"We showed a lot of good things tonight," Getzlaf said. "We have to continue to build on those things. I'm confident in this group. If we keep working the way we are, we'll turn things around."
Source for Quotes & Game Day Notes:
ducks.nhl.com
PHOTO OF THE GAME:
ANAHEIM, CA - NOVEMBER 17: Luca Sbisa (L) #5 and Andrew Cogliano #7 of the Anaheim Ducks celebrate Cogliano's third period goal against the Los Angeles Kings at Honda Center on November 17, 2011 in Anaheim, California. The Kings defeated the Ducks 5-3. (Photo by Jeff Gross/Getty Images)