codebase="http://active.macromedia.com/flash2/cabs/swflash.cab#version=4,0,0,0"
ID=onepiece-sj WIDTH=400 HEIGHT=533>


Graphic Credit: BuckyHermit @ duckscentral.net
PERIOD 1:
0 - 3
PERIOD 2:
0 - 4
PERIOD 3:
1 - 4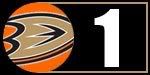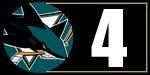 POST GAME QUOTES:
"They played a simple, solid game and made us pay for the mistakes we made," said Ducks captain Scott Niedermayer. "It's the first game of the season coming in. Everyone has ideas of how they want it to go. The next thing you know, they get a couple of goals and it changes the plan. We probably didn't respond as well as we could have when that happened. We have to be better."
"This wasn't the performance that we were looking for," said Ducks center Saku Koivu in his first game with Anaheim after signing in the summer. "We realize that we didn't play well. San Jose came out hard and capitalized on a couple of our mistakes in the first period. It's more about the way we played. We lost too many one-on-one battles in the corners. We just made their night too easy and way too tough for ourselves."
"I think at the start we maybe weren't playing as well as we needed to, but I thought it was going all right," Niedermayer said. "Then we made some bad plays and gave the puck basically to them to get chances. They made us pay. It got sloppy after that. We didn't have sustained pressure in their end. In the third, we did a bit better job of that and that is what this team has to do."
"We just weren't good enough in the hockey game," said coach Randy Carlyle. "It's as simple as that."
Quotes Source:
ducks.nhl.com
PHOTO OF THE GAME
San Jose Sharks goalie Evgeni Nabokov fails to block a shot by Anaheim Ducks defenseman Ryan Whitney in the third period.
Photo Credit:
sports.yahoo.com