vs.
September 27, 2009
Venue: Honda Center
Where: Anaheim, California
Time: 5:00pm Pacific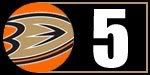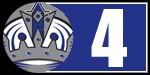 Such is the trend of Ducks taking a ton of penalties. If they want to go ahead and continue that trend, I think they need to work on their penalty kill. Sure, take all the penalties you want Ducks, just remember you need to have the ability to kill them off as well! Giguere could have also been a little more on his game, but most of the finger pointing goes to the penalties. I know, we won... but there were mistakes. They have a week to figure out and correct these problem areas because, ladies and gentlemen, the REGULAR SEASON for the Ducks begins on Saturday!
All in all, we've got a pretty good team here. And I'm confident in what they will accomplish this season. They just need to cross their "t"s and dot their "i"s... I'm ready, I know YOU'RE ready, and I'm sure they are ready. So let's get going! Is it Saturday yet???