codebase="http://active.macromedia.com/flash2/cabs/swflash.cab#version=4,0,0,0"
ID=onepiece-sj WIDTH=400 HEIGHT=533>


Graphic Credit: BuckyHermit @ duckscentral.net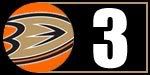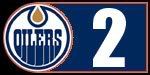 OPINION:
It wasn't a pretty win, but it was a win. You would think the Ducks would be able to dominate the Oilers who are the cellar dwellers of the NHL and pull off a win without having to work very hard, but such wasn't the case. The Ducks had to battle for the win. BOTH of Edmonton's goals were short handed goals. WHAT? yeah. They were. Tonight the Ducks just played sloppy hockey and managed to skate away with a win. I'll take it, because it puts them tied with Detroit at 65 points, and 2 points out of the 8th spot. 2 POINTS! The team in 8th right now? Calgary. The team the Ducks face next? Calgary. Beating Calgary would be HUGE. If you thought any of the previous games have been huge for the Ducks, this upcoming one in Calgary is the biggest thus far. So let's hope they don't play so sloppy on Saturday, because unlike Edmonton, Calgary will take advantage of it.
Oh and by the way: The Ducks win tonight set a franchise record of 11 straight home game wins! Keep it up Ducks! OUR HOUSE, OUR TEAM!
POST GAME QUOTES:
"Jonas kept us in early and made some big saves for us," Marchant said. "The penalty killing came up big tonight, especially late in the game there. We know we have to be better. We'll take the win. We need the points and just have to keep moving up."
"We work on a drill in practice where we do the high tip," Marchant said. "I just happened to be the guy that went up there. Wiz made a great play. I just kept my stick on the ice and redirected it. It found its way through. It's funny how the game goes sometimes. It could have easily gone the other way for them. Thankfully for us, it went our way."
"He passed it through quite a crowd," Ryan said. "It would have been wrong of me not to finish it for him."
"It's all about getting points and it doesn't matter how you get them," said Ducks coach Randy Carlyle. "Every game isn't a picture of beauty and tonight wasn't one of those beautiful games this year. But we won the hockey game. That is the most important thing. You have to find way to win in the NHL and that is not easy in this league."
"We've got two tough now back-to-back in Western Canada," Marchant said. "We have to play like we did against L.A., more so than the way we did tonight."
Source for Quotes:
ducks.nhl.com
PHOTO OF THE GAME:
ANAHEIM, CA - FEBRUARY 10: (L-R) Bobby Ryan #9 and Petteri Nokelainen #17 of the Anaheim Ducks celebrate Ryan's goal as goaltender Jeff Deslauries #38 of the Edmonton Oilers looks on in the second period at the Honda Center on February 10, 2010 in Anaheim, California. (Photo by Jeff Gross/Getty Images)