codebase="http://active.macromedia.com/flash2/cabs/swflash.cab#version=4,0,0,0"
ID=onepiece-sj WIDTH=400 HEIGHT=533>


Graphic Credit: BuckyHermit @ duckscentral.net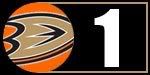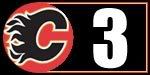 OPINION:
For reasons beyond my control, the Ducks just can't figure out road games. I can't explain it, obviously they can't or road games wouldn't be so difficult for them. Tonight it probably didn't help with Getzlaf being out with his sprained ankle. They looked slow, tired, confused, lost, and helpless. The only goal they got this game happened to be a goal nobody even saw happen at first. It took a call to Toronto to confirm that Scott Niedermayer's wicked shot and the deflection from Bodie resulted in a wicked fast goal that had the puck go in and out of the net before you could blink. The good news is they face Edmonton tomorrow, which is a great opportunity for them to go into the Olympic break on a win. The Oilers want to do their best to be SpOilers though, so we'll wait and see.
POST GAME QUOTES:
"Anytime you're not in the goalie's face and screening him and getting those second and third opportunities, then he's having an easy night," Carlyle said. "You're not going to score on many NHL goalies from the blue line if he can see the puck all the time."
"Nobody on our team played to their best level - me included," Hiller said. "I could have stopped at least one of the goals that they scored."
Source for Quotes:
ducks.nhl.com
PHOTO OF THE GAME:
Anaheim Ducks' Mike Brown, back, collides with Calgary Flames' Curtis Glencross during the first period of an NHL hockey game in Calgary, Alberta, on Saturday, Feb. 13, 2010. (Photo Credit: Yahoo Sports)