codebase="http://active.macromedia.com/flash2/cabs/swflash.cab#version=4,0,0,0"
ID=onepiece-sj WIDTH=400 HEIGHT=533>


Graphic Credit: BuckyHermit @ duckscentral.net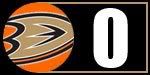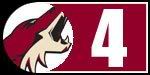 OPINION:
Okay, scratch my thoughts from the last game. Maybe this IS an Olympic hangover. What the hell, Ducks? 7 glorious opportunities with a man advantage and you can't get anything past the Russian man named Bryzgalov (who I wish was still on our side). All it takes is a couple more losses and I'll be holding a funeral for playoff hopes. I knew the horrible start to the season would bite the Ducks in their collective rear ends, and it's a pigs hair away from happening. Montreal wont make things any easier...
POST GAME QUOTES:
"The failure to execute when we had scoring chances was the disturbing part for us," said Ducks coach Randy Carlyle, whose team was 0 for 7 on the power play. "It seems like right now we're not getting anywhere near the performance level that's required. I think everybody can do more."
"I thought we'd done a pretty good job on the penalty kill and then we make a mistake and it's in the back of our net," Carlyle said.
Source for Quotes:
ducks.nhl.com
PHOTO OF THE GAME:
GLENDALE, AZ - MARCH 06: Goaltender Ilya Bryzgalov #30 of the Phoenix Coyotes makes a pad save on the shot from the Anaheim Ducks during the thrid period of the NHL game at Jobing.com Arena on March 6, 2010 in Glendale, Arizona. The Coyotes defeated the Ducks 4-0. (Photo by Christian Petersen/Getty Images)