codebase="http://active.macromedia.com/flash2/cabs/swflash.cab#version=4,0,0,0"
ID=onepiece-sj WIDTH=400 HEIGHT=533>


Graphic Credit: BuckyHermit @ duckscentral.net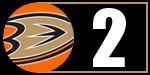 OPINION:
I held a funeral for my playoff hopes after the last game. Then this game happened, and I put those hopes under ground. They are not mathematically eliminated (yet) and of course the fan inside of my wants to hope that a miracle will happen, but then there's the realistic side of me that knows it's just not in the cards. I knew early in the season that the Ducks had likely shot themselves in the foot for the playoffs with the poor start they had. I remember how hard they had to fight just to make it in last year and I figured the chances of them pulling that off again this year were slim to none. But that was the beginning of the season and I really did hold out hope that I was wrong. That they'd make it in and I'd get to enjoy playoff fever once again. Now with one month left the reality is they're not making it. They, as a team, are not playing like the want to make it (as they did last year). There's the handful that have the drive to play hard every game -- Niedermayer, Marchant, Selanne, Sexton, Brown, and the like. And then there's the ego's that haven't missed the playoffs EVER in their career (I'm looking at you Getzlaf and Perry).
I think that by them missing out this year will be just the kick in the butt they need. I'm just severely disappointed it had to be this year which is likely the last for Niedermayer and Selanne (I am in denial about Selanne but I'm fairly certain Niedermayer wont want to put up with this crap again next season). Selanne missed this game with flu-like symptoms. I can't blame him. The way they've been playing lately has me sick to my stomach too.
POST GAME QUOTES:
"We seemed to be a very flat hockey club," said coach Randy Carlyle. "For whatever reason, we didn't seem to be able to provide any energy for any extended period of time. Our execution level left a lot to be desired. Those are things that cost you in the hockey game in the end."
"You can't come out of a break looking for a playoff run and then drop four straight," said Bobby Ryan. "It's unacceptable. They were missing a couple of big guy in their lineup. It's a missed opportunity is the best way to put it. It's embarrassing."
"I wish I had an explanation," Getzlaf said. "We have to have a starting point. We're going to start tomorrow in practice. It's going to be on us and our responsibility as a group. We're going to come to work tomorrow and get ready to go. We're in a do-or-die situation. We definitely have to get things rolling and get playing the way we want to. We've all been in situations where we've lost a few in a row here and there. The easy thing is to give up and get down. That is what we're trying to stop now and get our momentum going back the other way."
Source for Quotes:
ducks.nhl.com
PHOTO OF THE GAME:
ANAHEIM, CA - MARCH 09: Anton Stralman #6 of the Columbus Blue Jackets and his teammates celebrate the third-period goal of Antoine Vermette #50 as Scott Niedermayer #27 of the Anaheim Ducks looks on during their NHL game at the Honda Center on March 9, 2010 in Anaheim, California. The Blue Jackets defeated the Ducks 5-2.(Photo by Victor Decolongon/Getty Images)