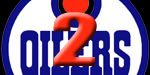 OPINION:
As they say, it doesn't matter how you win, just that you win. Another lackluster effort, but they at least TRIED tonight and that little bit of effort they used, was enough to beat the Oilers. Things got a little hairy at the end when the Oilers had a fantastic opportunity to tie the game, and if they had tied the game it would have been no surprise to Ducks fans. A team tying the game in the wee moments of the 3rd period is all too familiar and haunting. I, for one, am glad it didn't happen. They held on, and they won. That's all that matters in the end.
POST GAME QUOTES:
"We take the two points," said Teemu Selanne, who had two goals in the game, "but we are not very happy how we got them."
"Third period they were much better," Selanne said. "They were aggressive, they were skating, they won the battles, and and we had a goalie that stopped everything. Without him this would be ugly.
"It was one of those things where I knew I would go back out there as soon as I got stitched up, so it wasn't that bad," McElhinney said. "I went to cover the puck and I just kind of fell on the heel of somebody's skate, I believe. I knew I was cut open but it didn't feel that bad. As soon as I saw the blood I thought I would just go get it checked out on the bench."
"We thought this was going to be easy, but there are no easy games in this league," said Selanne. "If you can't play 60 minutes of solid hockey, you are going to be having some problems. And it showed again tonight."
GAME NOTES:
-Anaheim has won four straight games at Honda Center and has gone 10-3-0 at HOME over the last 13 contests. The club is 17-7-1 at HOME this season, earning 35 of a possible 50 standings points. The Ducks currently lead the NHL in wins at HOME in 2010-11 (third in win percentage with .700).
-The Ducks have gone 29-for-30 on the penalty kill (96.7%) dating back to the third period on Dec. 28 at Phoenix (spanning nine games).
-On the power play, Anaheim has a 50% success rate (9-for-18) over the last five games. The club has gone 24-for-91 (26.4%) on the power play at HOME this season, ranking second in the NHL.
Source for Quotes & Game Day Notes:
ducks.nhl.com
PHOTO OF THE GAME:
Anaheim Ducks' Teemu Selanne, right, is congratulated by teammates after scoring a goal against the Edmonton Oilers in the second period of an NHL hockey game in Anaheim, Calif. , Sunday, Jan. 16, 2011.(Photo Credit: Yahoo Sports)