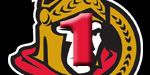 OPINION:
This win wasn't pretty, in fact it was pretty much stolen. It took a Bobby Ryan goal in the shootout to settle the score, and if it weren't for Jonas Hiller and a Corey Perry goal (quite a beautiful goal, really) the Senators would have had the win in the bag. Most of the team didn't show up to play. I'm really not satisfied with how they play when they go on the road. They are almost pure dominance at home, but as soon as they hit the road they become almost pure garbage. They really need to figure that out as they'll be on the road for a while. Every point is important in this tight Western Conference, so we really need to be winning day in and day out. It's too close for comfort in the standings.
POST GAME QUOTES:
"I don't know if he earned a star tonight but he certainly won a game," Ryan said. "We got outplayed in a lot of aspects of that game and he did his job. It was incredible."
"We found a way to win," Perry said. "Hillsy played pretty well for us tonight and he stole a game again."
"I don't think it was that good a game from us," said Selanne, who has 99 game-winning goals. "We looked pretty sluggish there and I think they had more scoring chances than we did, but obviously Jonas was great in the net. He made some big saves and gave us a chance to win so we'll take these two points but I can't say we're very happy with how we played."
GAME NOTES:
Ducks enforcer George Parros and Ottawa's Matt Carkner fought in the first. ... D Paul Mara was Anaheim's lineup for the first time since Dec. 18. He was a healthy scratch for 15 of the last 16 games. ... C Kyle Chipchura and Ds Andreas Lilja and Sheldon Brookbank did not dress for the Ducks. ... ... Senators C Peter Regin was left out of the lineup.
Source for Quotes & Game Day Notes:
ducks.nhl.com
PHOTO OF THE GAME:
Anaheim Ducks' Corey Perry, second from right, celebrates his first-period goal against the Ottawa Senators during an NHL hockey game in Ottawa on Tuesday, Jan. 18, 2011. (Photo Credit: Yahoo Sports)