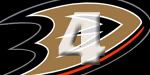 OPINION:
This was Saku Koivu's big return to Montreal. His first time playing in Montreal since he came to Anaheim. He called Montreal home for 13 years, Captained the team for nearly a decade, so it was a pretty big deal for him to be going to a place where he said "still feels like home". He didn't play his best game, getting 3 penalties and 2 of them resulted in goals for Montreal. I'll go easy on him though, as he was likely nervous and probably numb the whole game from the pure emotion.
The Ducks entered the 3rd period with what's affectionately known here in Anaheim as the dreaded two-goal lead. I just said a few posts back that we're used to the other team tying up the game in the waning seconds of the third, and to no surprise, it happened again tonight. It made for a thrilling overtime period and suspenseful shootout. The Ducks once again had Jonas Hiller and Bobby Ryan come up huge for them come shootout time and the victory became ours.
A few hours before the game I was a guest on a Habs online radio show. I was asked to be on a couple days ago and it was my first time as a guest for a radio gig. The guys were great Habs fans and it was good to chat with them. I'm not sure if the actual spot I was on at can be re-played but their radio gig is once a week from 3 to 4pm EST and can be found here:
Chat Habs
Thanks again guys for having me as a guest!
POST GAME QUOTES:
"It's a big two points for us but it didn't go the way we planned, with them getting the tying goal at the end and myself getting three penalties," Koivu said, "but at the end I'm happy that it's done."
"You give up a lead like that late in the third and it adds to it, obviously," Ryan said. "Saku's a very, very well respected individual in our room, obviously you can tell by the emotions of him and the fans tonight that he was very well respected here - we certainly wanted to win for him and we're glad we did."
"We kind of let them back in the game by taking those penalties," Hiller said. "It shouldn't have happened but that's the way it goes. I think the difference right now is we still found a way to win. At the beginning of the year we let the other team come back and we would end up losing."
"There's not really words to describe the feeling that I had out there, and then at the end after the game," said Koivu, who repeated the gestures when he was named the game's second star. "A great night - it's going to be a memory that's going to go with me through the rest of my life. It's a good feeling right now."
GAME NOTES:
Koivu faced the Canadiens for the first time last season in a 4-3 loss to Montreal in Anaheim on March 7. ... C Kyle Chichura, D Paul Mara and D Sheldon Brookbank did not dress for the Ducks. ... Canadiens C Jeff Halpern missed his second straight game because of an upper-body injury.
Source for Quotes & Game Day Notes:
ducks.nhl.com
PHOTO OF THE GAME:
Anaheim Ducks' Saku Koivu skates by sign reading "KOIVU #1" before an NHL hockey game against the Montreal Canadiens in Montreal, Saturday, Jan. 22, 2011. Former Canadiens captain Koivu admits he is a little nervous about playing his first game in Montreal since he signed with the Ducks in 2009.(Photo Credit: Yahoo Sports)