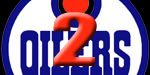 OPINION:
Another game, another 2-goal lead blown, but only the 2nd shootout of the Ducks season. It took 10 heart wrenching rounds and none other than the phenomenal rookie Cam Fowler to seal off the victory! I have a love/hate relationship with the shootout. I love it, because it's thrilling and brings the game to a whole other level of intensity. I hate it, because it's really a toss up for who gets the extra point and I'd really rather the winner of the game get 2 points and the loser go home empty handed. I think players of all teams get all too content to "just make it to overtime" if there is a tie in a game, because then they at least got a point. And yes, even when the Ducks escape with a point from overtime or shootout losses, I still believe the loser should actually go home with 0.
POST GAME QUOTES:
"I wanted to shoot," Fowler said. "I didn't want to risk putting a move on because Khabibulin had already made some really nice saves on guys that have way better moves than me. I thought my best chance was to go in and pick a spot. Luckily it found the back of the net."
"Any coach will take a win, it doesn't matter how you get it," Ducks coach Randy Carlyle said. "We're not going to critique a win from our standpoint. After being shut out two games in a row, it was nice to get a couple. We actually missed some other opportunities."
Source for Quotes:
ducks.nhl.com
PHOTO OF THE GAME:
EDMONTON, AB - DECEMBER 7: Teemu Selanne #8 and Cam Fowler #4 of the Anaheim Ducks celebrate a marathon shoot-out win against the Edmonton Oilers at Rexall Place on December 7, 2010 in Edmonton, Alberta, Canada. (Photo by Andy Devlin/NHLI via Getty Images)