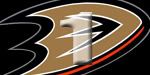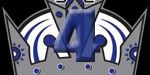 OPINION:
I showed up for this game. In enemy territory. The Ducks, on the other hand, did not. After a scoreless 1st period, the Ducks got lost in the 2nd period. The Kings got on the board first, but the Ducks (Belesky) answered right away with a tying goal. After that, they went to sleep and the Kings scored 3 more unanswered goals. With only tallying 3 shots on goal in the entire 3rd period, the Kings sailed to the victory. And when you're a Ducks fan in Kings territory when they win, you get quacked at. They think it's insulting, or something. I think it makes them look like morons. What can you do?
POST GAME QUOTES:
"We made too many critical mistakes with the puck," said Ducks coach Randy Carlyle. "We didn't execute anywhere near our abilities and it seemed like we couldn't get anything going."
"It was a tough game," Hiller said. "The ice was bouncy, the pucks were bouncing. It was tough to control rebounds. The pucks were all over the place and it wasn't easy to play tonight. We gave them way too many chances in our slot. I probably should have stopped some and no one would talk about it but it wasn't good enough tonight."
"It's always deflating to see them get three goals in a row," Carlyle said. "We fumbled the puck and we should have had someone in position to recover it. They made a shot that nine times out of 10 our goalie would have stopped but he didn't tonight."
GAME NOTES:
See "Game Log" in the link provided below.
Source for Quotes & Game Day Notes:
ducks.nhl.com
PHOTO OF THE GAME:
Los Angeles Kings left wing Kyle Clifford, left, and Anaheim Ducks right wing George Parros fight during the second period of their NHL hockey game, Sunday, Dec. 26, 2010, in Los Angeles.(Photo by Yahoo Sports)