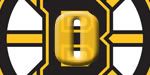 OPINION:
One of the better games we have seen from the Ducks this year. Easy to say when they shutout a team like the Bruins, but it's true. Of course, it could have just been one of the worst for the Bruins. Either way, I'll take it. Take wins any way you can get them.
POST GAME QUOTES:
"If we play like that every single game, with guys out there blocking shots, we've got a good chance to win," [Jonas Hiller] said Monday night after stopping 45 shots to lead the Ducks to a 3-0 victory over the Boston Bruins.
"Jonas was in a zone and really stole the show," Ducks forward Bobby Ryan said.
GAME NOTES:
NOTES: McMillan was sent down to Syracuse on Nov. 22 and recalled from the AHL two days later. ... The Bruins have beaten Anaheim in regulation just once in their last nine games. ... Anaheim D Andreas Lilja played in his 500th game, and Ryan Getzlaf played in game No. 400. ... Ducks D Toni Lydman got hit in the face with a shot late in the first period, but he was back for the second. ... Referee Dan O'Halloran was knocked to the ice when he got caught in the middle of a big Bruins hit. He was able to continue.
Source for Quotes & Game Day Notes:
ducks.nhl.com
PHOTO OF THE GAME:
Anaheim Ducks center Brandon McMillan, right, celebrates his goal during the first period of their NHL hockey game in Boston, Monday, Dec. 20, 2010. At left is Boston Bruins left wing Daniel Paille and at center is defenseman Dennis Seidenberg.(Photo by Yahoo Sports)