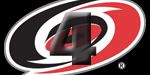 OPINION:
One of those "made ya look" moments, but in reality, it wasn't that great. Getzlaf actually did start the scoring for the game just minutes into the game. But that was about all he could do (for at least until later, where he realizes if he wants to win, it's up to him). After the Ducks got the early lead that mislead fans to believe "maybe this won't be that bad of a game, we stand a chance" they just slapped Ducks fans silly with reality. There's a certain player over there in Hurricane land who answers to the name of Staal. Careful you got the right one, because there are quite a few Staal brother's out there playing in the NHL. It gets a bit confusing. So here in Hurricane land, Staal the captain decided this night would be a great night to go for the NATURAL Hat Trick. I mean let's not sit here and disagree with his abilities. He's fantastic which is why he's the Captain of the Hurricane's squad. He knows exactly what he's doing.
Anyhow, within the last 2 minutes of the game that is when it decided it would get interesting. Let me set up the scene-- The Ducks enter the 3rd in a posistion where they normally make their opponents enter into. They were up against the dreaded, cursed, damned, what have you 2-goal lead. And they actually came inches close to proving why it's so deadly. But apparently that only happens when it's AGAINST the Ducks. So for our team, I'd prefer them to go for the lead and then, oh I don't know, defend it and hold onto it for the win.
POST GAME QUOTES:
The opportunities were definitely there, and Cam (Ward) played the way he can," Getzlaf said.
"We have to play that strong forecheck game, and we had it after we got motivated," Ducks coach Randy Carlyle said. "But we were down two goals, and then we got one back, and we had numerous chances, but just didn't get it across the line."
GAME NOTES:
Carolina is 6-0 when scoring at least two power-play goals. ... The Hurricanes are 8-4-2 against the Western Conference, the best record among Southeast Division teams. ... RW Teemu Selanne was back in the lineup for Anaheim after missing four games and nine of 13 with a strained groin. ... The Ducks sent RW Dan Sexton to
Syracuse
of the
AHL
.
Source for Quotes & Game Day Notes:
ducks.nhl.com
PHOTO OF THE GAME:
Anaheim Ducks' Corey Perry (10) and Ryan Getzlaf celebrate Getzlaf's goal against the Carolina Hurricanes during the first period of an NHL hockey game, Saturday, Dec. 18, 2010, in Raleigh, N.C.(Photo by Bruce Bennett/Getty Images)