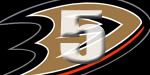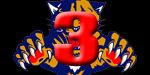 OPINION:
George Parros?? George Parros!! I don't know Parros was a sniper ;) He had his first multi-goal game in his NHL career and it was thrilling for everyone in attendance to see if he could actually pull off a hat trick. He was only an assist away from the Gordie Howe hat trick as well. Wouldn't that have been a sight to see? The Panthers are a struggling team, and what most teams consider to be "beatable". We all know how the Ducks do with the "beatable" teams, so I didn't go into the game overly-confident. I'm glad they were able to get the 2 points out of the whole thing though, because that's how it should have gone. What would have been a boring, quiet (the arena was less than half-way full), Wednesday night tilt, turned into a frantic and loud (well...loud whenever Parros touched the ice) arena. That's just the fan power that our beloved Parros has on us. He made the game exciting. Viva la Moustache! I don't think I was the only one in there who really, REALLY, wanted to throw a hat.
POST GAME QUOTES:
"I was feeling really good," Parros said to a television reporter on the ice, barely heard over the roar of the crowd that stuck around to watch him get First Star honors. "It seemed like the pucks were coming to me tonight."
"We wanted to go out and have a nice cycled shift and get things going," Getzlaf said, "and we were fortunate enough to put one in the back of the net and changed momentum back to us."
"It was great, obviously tonight and any other time George can chip in offensively – and he also had a big fight to follow his goal," Getzlaf said. "Not a lot of guys follow up a goal with a fight right off the face off, but that was good for our group and creates energy for sure."
"It was an awesome feeling," Parros said. "You could hear them getting crazy every time I touched the ice in the third period. It was a good feeling and I appreciate it. I wanted the hat trick for sure. It was great feeling, glad our line could finally contribute. We can't rely on the top two lines every night. It definitely helps to chip in."
"We've got to take every point we can get in this building," Perry said. "If we can win home we are going to have a better chance of making the playoffs. Things don't change, we've got to go out and play the same way every night."
Said Ducks coach Randy Carlyle, "We definitely had the right approach. We started the hockey game very, very well. We were very workmanlike. And anytime you have a player like George Parros go out and score a couple of goals, everybody feels real good for him, and that kind of led the way."
Source for Quotes:
ducks.nhl.com
PHOTO OF THE GAME:
ANAHEIM, CA - DECEMBER 01: George Parros #16 of the Anaheim Ducks reacts to the fans after being named the first star of the game against the Florida Panthers at the Honda Center on December 1, 2010 in Anaheim, California. The Ducks defeated the Panthers 5-3. (Photo by Jeff Gross/Getty Images)