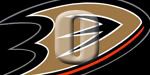 OPINION:
Two shutouts in a row is downright embarrassing. Embarrassing to the team, and embarrassing to the fans. In the Ducks defense, going up against Howard (Det) and Bryzgalov (Phx) is nothing to sneeze at. However, being shutout back-to-back is unacceptable. That's really all there is to say about these past two games. I hope Edmonton is ready because I have a feeling the proverbial ketchup bottle is ready to BURST. (Or maybe I just hope it is, same difference, right?)
On a brighter note, Joffrey Lupul made his return to the hockey scene tonight, sporting the number 19 when he used 14 last season. Welcome back, Lupes! It's been a year since he's last played a game when he went out with his back spasms, and then the surgery, and then the infection. You all know the story. It doesn't matter who the hockey player is, it's always good to see them return from such a scary injury like that.
POST GAME QUOTES:
"It's frustrating when you're out there trying to work as hard as you can and things aren't happening," said Ducks captain Ryan Getzlaf. "It's not a matter of putting the puck in. It's a matter of all those other little things that we're not doing properly. We have to reach back here and start doing those again."
"It seems like we don't really have a starting point in any of the games, specifically the last two," said coach Randy Carlyle. "We started both of them, the first 10-12 minutes we were playing defensive zone coverage and not on the attack. It seems like it takes 10 minutes for us to get warmed up and that is not acceptable."
"It seemed the frustration level got us and we couldn't execute," Carlyle said. "It seemed liked everywhere we turned, there was a white sweater tonight."
"It was enjoyable just being back around the guys," said Lupul, who switched to uniform number 19 after wearing 14 last season. "We're here to win games. I'm glad to have the first one out of the way. Hopefully now, I can just join the team and go about business as usual. I felt good before the game. I was pretty excited. Once the game got going, it was just hockey again. If I had any nerves, they were gone by the first or second shift. It was not the result we wanted. It's frustrating. I can play better and everyone can play better."
Source for Quotes:
ducks.nhl.com
PHOTO OF THE GAME:
Anaheim Ducks' Joffrey Lupul skates against the Anaheim Ducks during the third period of an NHL hockey game in Anaheim, Calif., Sunday, Dec. 5, 2010. The Coyotes won 3-0.(Photo Credit: Yahoo! Sports)