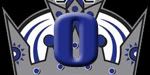 OPINION:
Well, as a Ducks fan nothing makes me happier than watching the Ducks shutout the Kings. Their bandwagon made its way into Honda Center and nobody would be the wiser because the Ducks gave them absolutely nothing to cheer about. They say silence is golden, and when it comes to keeping Kings fans quiet, it really is. Hiller was absolutely on fire, and completely robbed Kopitar at the end for what I consider the game winning save. The entire 2nd line was beastly and a force to be reckoned with, and Cam Fowler (Still can't believe we got him in the 12th round when he was projected to go as fast as 3rd!) had his best game in a Ducks uni, in my opinion. Absolute great game.
POST GAME QUOTES:
"We didn't play too well the last few games at home, and we wanted to show we could play better," Hiller said. "Everybody played quite well tonight. If we play like that every night, we'll always have a good chance."
"He (Hiller) played outstanding and made some great, timely saves," Blake said. "In the first period, they came out with more energy and established their game plan. He bailed us out."
"I just stepped on the ice and the puck came to me," Blake said. "We had some great opportunities in the second period and the third. I was just fortunate that it went in."
"That's the type of game our hockey club has to play night in and night out," said Ducks coach Randy Carlyle. "It was a good one for us. We had an effort from every member of our group. That is what is important. The true display was at the end of the game, when people that were on the ice were sacrificing their bodies to block shots and get into shooting lanes to protect that shutout for Jonas Hiller."
"We found a way and didn't back off," Hiller said. "We can be happy with this win and it's something we can build on."
Source for Quotes:
ducks.nhl.com
PHOTO OF THE GAME:
ANAHEIM, CA - NOVEMBER 29: Teemu Selanne #8 and Jason Blake #33 of the Anaheim Ducks celebrate Blake's third period goal against the Los Angeles Kings at the Honda Center on November 29, 2010 in Anaheim, California. The Ducks defeated the Kings 2-0. (Photo by Jeff Gross/Getty Images)