codebase="http://active.macromedia.com/flash2/cabs/swflash.cab#version=4,0,0,0"
ID=onepiece-sj WIDTH=400 HEIGHT=533>


Graphic Credit: BuckyHermit @ duckscentral.net
PERIOD 1:
1 - 2
PERIOD 2:
2 - 3
PERIOD 3:
3 - 6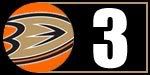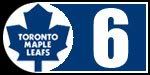 OPINION:
This is rock bottom. This game. If you didn't know what rock bottom looked like before, now you know. It's this. Losing to the team that came into our building winless and averaging 2 goals in their games, to leaving our building with a win and 6 goals. Yes. That's what our Ducks practically gift wrapped for the Toronto Maple Leafs. Most commonly known as the Toronto Maple Laughs to other teams, they came here and gave us absolutely nothing to laugh about. Nope. Instead the Ducks took on that honor and they are now the ones being laughed it. A game where it is as close to a "GIMMIE" as you can get and you get squished like a bug by a team that held a huge total of 1 point before they played tonight. Well now, ladies and sirs, that team has improved to 3 points, and we can thank our Ducks for that. Embarrassing doesn't even adequately cover the first inch of how a Ducks fan is feeling right now. Is there a word out there that tops embarrassing?
POST GAME QUOTES:
"It's terrible," said Ducks goalie Jonas Hiller, who gave up all six Toronto scores. "We wish we knew what the problem is. Right now, we're struggling and we can't find a way to get out. I don't know what it is. We have to go back to the basics. Everybody can play better, me included. I know I can play better. I hope everybody does. That is the only way we can go from here."
"We shouldn't have taken the penalties if we were focused on our game and what we needed to do to win," Niedermayer said. "We did it to ourselves and that is the result. Momentum works both ways. You see breaks that happen and when you're on this side of it, they go one way."
"Once we feel like we're going, we take the next goal against and we're back in the hole again," Hiller said. "I wish I had the solution. Hockey is a game of confidence and trusting each other. I don't think that's what we're doing right now."
"Frustration is a key word in tonight's hockey game," Ducks coach Randy Carlyle said. "Obviously, when you take the number of penalties that we took, whether we felt they were warranted or not, really changed the whole flow of the hockey game against us. You can't do that. When things aren't going your way, those are the times when you mentally have to bite your lip and forge ahead."
Carlyle noted that so many of the Anaheim penalties were roughing calls during post-whistle altercations, possibly a reaction by the team to its struggles the last few games. "The frustration level goes with the lack of success we've been having," he said. "When you start to see players like Koivu, Scott Niedermayer – those players in reaction mode, then you start to question if we putting ourselves in a can't win situation. Was our attitude and frustration getting the better part of us? I'd have to say yes in some of those instances."
Source for Quotes:
ducks.nhl.com
PHOTO OF THE GAME:
Referees try to break up a fight between Anaheim Ducks center Todd Marchant, left, and Toronto Maple Leafs center Matt Stajan, right, in the first period of a NHL hockey game in Anaheim, Calif., Monday, Oct. 26, 2009.
[Photo Credit:
sports.yahoo.com
]