codebase="http://active.macromedia.com/flash2/cabs/swflash.cab#version=4,0,0,0"
ID=onepiece-sj WIDTH=400 HEIGHT=533>


Graphic Credit: BuckyHermit @ duckscentral.net
PERIOD 1:
0 - 0
PERIOD 2:
0 - 0
PERIOD 3:
0 - 2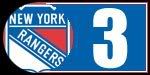 POST GAME QUOTES:
"We didn't have much energy to start the game," Carlyle said. "I thought we played well for 10 or 12 minutes in the second and we started to get through that, but we ran into penalty problems and it took the momentum away from us. We played last night and had an emotional comeback, and it's hard to recapture that."
Source for Quotes: nhl.com
PHOTO OF THE GAME:
Anaheim Ducks' Teemu Selanne(notes), left, of Finland, tries to put the puck past the New York Rangers' Christopher Higgins(notes) and Ranger's goalie Steve Laviquette, hidden, in the second period of their NHL hockey game at Madison Square Garden in New York, Sunday, Oct. 11, 2009. (Photo Credit/Source:
sports.yahoo.com