codebase="http://active.macromedia.com/flash2/cabs/swflash.cab#version=4,0,0,0"
ID=onepiece-sj WIDTH=400 HEIGHT=533>


NOTE: KDOC has picked up this game. Game WILL be aired on KDOC.
Graphic Credit: BuckyHermit @ duckscentral.net
PERIOD 1:
0 - 1
PERIOD 2:
1 - 1
PERIOD 3:
2 - 2
OVERTIME:
2 - 2
SHOOTOUT:
2 - 3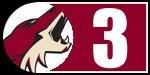 OPINION:
Can't be hating on this loss too much. Here's why: They got a point out of it by going to the overtime & the shootout, and they actually put effort into this one. I don't mind losing when there is effort involved. They controlled most of the game even though the final score says otherwise. Bryz always seems to be on his A-game when facing his former team. He's an absolute wall in shootouts, as he was when he was a Duck. With the Ducks gaining a point it is better than how they normally seem to fair in back-to-back games, so overall, I really can't come away from this loss too disappointed. Losses suck, don't get me wrong, but they suck a little less when they looked like they tried and it just wasn't enough.
POST GAME QUOTES:
"Right now, we're taking one shift at a time and small steps," center Todd Marchant said. "We just need to keep moving forward. I thought we played a solid road game, and can take positives from the effort."
"We had a strong second period and overall sound effort," Ducks coach Randy Carlyle said. "We can't too excited about a good road point, or down too low. We need to keep an even keel."
Source for Quotes:
nhl.com
PHOTO OF THE GAME:

In the halloween spirit, I choose to share with you the pumpkin I carved this afternoon. Sorry it's not a game photo, but I'm really proud of this pumpkin. (Photo Credit: Anaheim Ducks Fan Zone)