codebase="http://active.macromedia.com/flash2/cabs/swflash.cab#version=4,0,0,0"
ID=onepiece-sj WIDTH=400 HEIGHT=533>


Graphic Credit: BuckyHermit @ duckscentral.net
PERIOD 1:
1 - 0
PERIOD 2:
2 - 4
PERIOD 3:
4 - 6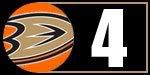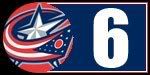 POST GAME QUOTES:
"It's a frustrating time right now with the way things are going," said Ryan Getzlaf, who assisted on three Anaheim goals. "We came out and had a good effort in the first period. We had that lead and let it slip away. It's a hard thing to figure out, but we have to do it and do it quick."
"We came out and played better," Lupul said, "but I didn't really like the way we responded to some tough bounces. That stuff is going to happen. Those are things we have to be able to recover from. They got a couple of lucky goals. But we have to be able to respond better. After they got the first one, they really took it to us for awhile there."
Added Ducks coach Randy Carlyle, "When you go through stretches like we're going through right now, it seems like when something has a chance to go wrong, it's going wrong. You have to persevere, put your head down, not get too frustrated with the situation, go back to work and take the positives out of the game. We did score enough goals to win. Now, the other side is we have to be better defensively."
"It's a mental game," Getzlaf said. "It's part of our job and part of our job as a group. Everybody is professional here. I've never been part of a team with a losing mentality and it's not going to start now. We're going to work tomorrow, the next day and get ready for the next match."
Source for Quotes:
ducks.nhl.com
PHOTO OF THE GAME:
ANAHEIM, CA - OCTOBER 24: Joffrey Lupul #14 of the Anaheim Ducks shoots and scores a goal in the first period against the Columbus Blue Jackets at Honda Center on October 24, 2009 in Anaheim, California. (Photo by Jeff Gross/Getty Images)