codebase="http://active.macromedia.com/flash2/cabs/swflash.cab#version=4,0,0,0"
ID=onepiece-sj WIDTH=400 HEIGHT=533>


Graphic Credit: BuckyHermit @ duckscentral.net
PERIOD 1:
0 - 1
PERIOD 2:
1 - 3
PERIOD 3:
2 - 4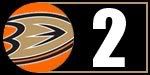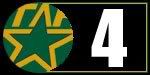 POST GAME QUOTES:
"Nobody wants to be in this situation where we're not getting involved and not doing certain things," said Ducks center Ryan Getzlaf. "We didn't start playing until the third period and that is not acceptable in this league. We're not going to accept it as a group. We have to get ready to go ready to go tomorrow and get back on our horse."
"It was us executing at a higher level," Lupul said of the third period. "It's up to everyone to take control of the puck, settle it down and give it to other people on the tape. In the third period, we started doing that. It seemed like everyone to make a difference, whereas the first two periods we were real tentative and our execution was very poor."
"It's the mental part of the game that is tough," Getzlaf said. "You have 82 games and you have to learn to get up for all of them. It doesn't have to be yelling at each other. Everybody gets ready in their own way, but either way, we have to be ready when that puck drops and we weren't tonight."
"It starts right now, changing the focus to the next game and knowing that that first 20 minutes is going to be our focus and we'll go from there," Lupul said. "We should all be ready off the start and that is what we're looking for on Saturday."
Source for Quotes:
ducks.nhl.com
PHOTO OF THE GAME:
ANAHEIM, CA - OCTOBER 21:
Ryan Getzlaf #15 falls over teamate Luca Sbisa #5 of the Anaheim Ducks during the game against the Dallas Stars at The Honda Center on October 21, 2009 in Anaheim, California. (Photo by Jacob de Golish/Getty Images)