codebase="http://active.macromedia.com/flash2/cabs/swflash.cab#version=4,0,0,0"
ID=onepiece-sj WIDTH=400 HEIGHT=533>


Graphic Credit: BuckyHermit @ duckscentral.net
PERIOD 1:
0 - 1
PERIOD 2:
0 - 3
PERIOD 3:
0 - 5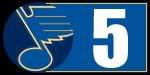 POST GAME QUOTES:
"Tonight was a tough one," said Ducks captain Scott Niedermayer. "We had those power plays early on that we didn't capitalize on and from there, they took over the game. We didn't really have an answer. We weren't mentally strong enough to push through things we had to tonight."
"We did have a decent start in the hockey game," said Ducks coach Randy Carlyle. "We had things going our way, drew some penalties and were skating. It seemed our frustrations from our lack of offensive production on the power play took us out of the hockey game."
"It's probably a combination of it not going well and then guys maybe try to do too much," Niedermayer said. "We just need to go out there with energy, work hard and good things will happen. There is enough skill and talent that we can put on it, but you have to be willing to work and commit to doing the little things."
Source for Quotes:
ducks.nhl.com
PHOTO OF THE GAME:
ANAHEIM, CA - OCTOBER 17: T.J. Oshie #74 of the St. Louis Blues is hit by George Parros #16 of the Anaheim Ducks in the first period at Honda Center on October 17, 2009 in Anaheim, California. (Photo by Jeff Gross/Getty Images)