codebase="http://active.macromedia.com/flash2/cabs/swflash.cab#version=4,0,0,0"
ID=onepiece-sj WIDTH=400 HEIGHT=533>


Graphic Credit: BuckyHermit @ duckscentral.net
PERIOD 1:
0 - 1
PERIOD 2:
0 - 2
PERIOD 3:
2 - 2
OVERTIME:
2 - 2
SHOOTOUT:
3 - 2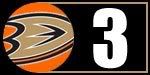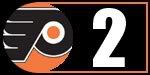 POST GAME QUOTES:
"At that age, with that much speed and the knack for scoring goals, it just doesn't leave him," Niedermayer said. "So it's fun to watch."
Selanne said, "Scotty got the puck and I couldn't believe how open I was. I just tried to sneak behind there. A guy like Scott, if you get open, you know that puck is going to come."
Source for Quotes:
ocregister.com
PHOTO OF THE GAME:
Flyers goalie Ray Emery makes the kick save on shot from the Ducks' Corey Perry as Flyers' defenseman Chris Pronger looks on. [Source for Picture: GETTY IMAGES]