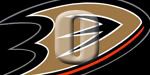 OPINION:
The Ducks need defense. The retirement of Scott Niedermayer has left a huge hole in the defensive department, and the players Murray took in to try to fill that hole.... they need some work. One, Lydman, is somewhat injured. As you may know, suffering from double vision. Fowler, is just a baby. Tonight was his first NHL regular season action at 18 years old. He'll be great, someday. He's great for his age. Visnovski can't do it all on his own, he needs help. This is the gaping problem the Ducks have, we lack defense. And as fans who have been spoiled the past few years with Scott Niedermayer and Pronger too... the lack of defense right now is enough to evoke some fear.
Although let's be honest here, the Ducks hardly ever start the season off on the right foot. That just doesn't appear to be their thing being a 4-13-0 in their first game of the season all time. And I think I wasn't the only one who muttered a four-letter word when they saw the first game would be on the road in a certain unfriendly Joe Louis Arena. The Red Wings are never an ideal team to start against, if you ask me.
This team needs some work. Luckily, it was only 1 game of an 82 game season and there's time. But only time will tell if they'll get the help they need. We might be in for a long one.... (or a short one, if you will.......) And,
there's always tomorrow...
The Ducks are heading off to Nashville, in an attempt to figure out who will score the first goal of the season. I hope.
POST GAME QUOTES:
"It looks like we weren't ready," said Hiller, who was peppered with 43 shots. "It probably starts with me and goes up all the way through. You can't just go out there and play at 80 percent if you play the Detroit Red Wings. It's just not possible."
"I think we stood around and watched for a good while of it," Ducks coach Randy Carlyle said. "And then we allowed them to play give and go, and they moved off the puck like they normally do. And we didn't want to be willing to stop progression."
Source for Quotes:
OC Register
PHOTO OF THE GAME:
DETROIT - OCTOBER 8: Cam Fowler #54 of the Anaheim Ducks carries the puck against the Detroit Red Wings during their NHL game at Joe Louis Arena on October 8, 2010 in Detroit, Michigan. (Photo By Dave Sandford/Getty Images)