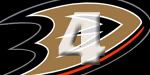 OPINION:
OK the high from the game is gone, I can clearly think out an opinion. Mine goes along the lines of it was a game where in the initial period one might think "oh my God, not this again!". I'll chalk the first period of the home opener up to nerves and excitement from our guys. That's normal and they had a normal reaction.
The 2nd and 3rd period on the other hand actually started to look like we had a team that knew what they were doing. Not only did we finally have a game with numerous goals, but we had a game in which we won. AND that win wasn't easy. After getting the lead early in the 1st, they quickly lost it, and it was an uphill battle the rest of the game. Going into the third period trailing 3-2 mean the Ducks needed 2 goals to force the win. And they did just that.
It was like a light bulb turned on and all of a sudden, the top line knew exactly what they needed to do to get those goals that the Ducks desperately needed. The Ducks gained their lead back in the 3rd and still had a hefty amount of time afterward to try to hold on to that lead or improve it. Well, they didn't improve it, but they did manage to hang on long enough to protect it. And with that, the Ducks marched on with their first victory of the 2010-11 season, and fans were able to walk away saying "about damn time" (ok that was just me...) Fans were able to walk away thinking ... maybe it's not that bad afterall. It really was only 3 games. And now, it's only been 4.
This brief sigh of relief and contentment can only be held onto for so long. The Ducks are back at it again at Honda Center on Friday the 15th, to take on the Atlanta Thrashers. They, and us fans, will be looking to stay in the winning column of stats.
POST GAME QUOTES:
"It was nice to be able to calm things down and play hockey," Getzlaf said. "It didn't matter what the score was. We're coming home where we're comfortable. We love this building. The fans and everybody showed us what it's going to be like all year. We're excited about it."
"It was time for it," Getzlaf said of the production of his line. "We have been working hard the last few games. We knew it was just those one or two bounces that we needed our way. We were lucky enough to get them tonight. When our line is effective, we slow that game down and are able to play with the puck more."
"When they scored, I thought to myself, Something good has to happen here," Ryan said. "Something had to break because in the past it hadn't. It finally did."
"It wasn't pretty," said Ducks coach Randy Carlyle. "I don't think we're going to frame that one and say that is the way we want to play every night. But at least it's a starting point for us. It's been difficult for us over the first three games that we started on the road. We got our game going as this game went on. Our players are to be credited because they were frustrated."
Source for Quotes:
ducks.nhl.com
PHOTO OF THE GAME:
ANAHEIM, CA - OCTOBER 13: Corey Perry #10 of the Anaheim Ducks celebrates a game tying goal in the third period against the Vancouver Canucks at Honda Center on October 13, 2010 in Anaheim, California. (Photo by Jeff Gross/Getty Images)