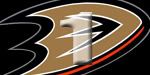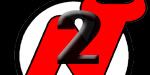 OPINION:
Hmm. Where have I seen this before? The Ducks losing to the worst team in the league? Oh yeah, happened last year too when we played Toronto. When it comes to the Ducks and battles with the last place teams, the Ducks like to lose. And it's highly embarrassing. I don't know how to explain it... they downplay their game to the worst teams, and manage to lose. Then when they play the higher ranked teams, they somehow win. I don't get it, it must be a law of physics I'm not smart enough to understand, but it happens. Without fail.
I don't have much more to say other than that except one thing. What was Randy Carlyle thinking putting Voros on the top line? What was he doing anywhere near the top line? Carlyle has lost his marbles.
POST GAME QUOTES:
"We knew they were going to come out hard and try to start a winning streak," Blake said. "For us, we were just trying to keep the ball rolling. We had a great win in Dallas. It's unfortunate that we didn't get the win tonight. I thought we had some great chances. We were facing a great goaltender."
"We didn't have a lot of momentum going our way until later in the hockey game, after they got the 2-1 lead," said Ducks coach Randy Carlyle. "We just didn't execute. Our power play was pretty much on the outside. We scored one goal with Jason Blake that was a power play goal. But the other group didn't get much done from an offensive standpoint."
"We knew they were one of the teams in the same situation as us, not playing as well as they are supposed to," Hiller said. "It was almost a must-win. We just couldn't find a way. Every time you think we're going to get it going, we play a game like tonight and lose again. It starts all over again. We have to find a way to win tomorrow. It would be great if we could get a streak going. It just makes it easier."
Source for Quotes:
ducks.nhl.com
PHOTO OF THE GAME:
ANAHEIM, CA - OCTOBER 29: Martin Brodeur #30 of the New Jersey Devils makes a save in front of Saku Koivu #11 of the Anaheim Ducks during the first period at the Honda Center on October 29, 2010 in Anaheim, California. (Photo by Harry How/Getty Images)