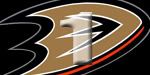 OPINION:
My opinion is likely along the same lines as your opinion. I'm just going to point out the obvious and move on with life:
A. We need defense, badly. An 18 year old is outshining everyone else. Cam Fowler, you're doing great bud. I wish the rest of the team was on board with you.
B. We also appear to need offense. On paper, you wouldn't think that at all. On ice, we've got 2 goals. 2 goals from Saku Koivu. The top line that has 3 players combining for just above $15 million in payroll, yeah that top line isn't doing a thing. Thank you Saku for at least trying.
C. Somehow we've got a great penalty kill. That was 100% today, and if you saw the game, you know that's no small feat. But it managed to be at 100%. Even with that awesomeness, there were still 5 goals not in our favor. Hiller got pulled after 4. He has a sound 4.0 GAA. And a 4.0 only looks good if it's your GPA. I'm not saying all of them are Hiller's fault, but he does need to be better.
D. Maybe it's time for a new coach. I'll give RC a few more games before I jump on that bandwagon. But I usually end up on it at some point during the season, he just never gets the boot. This year might be his year...to go.
POST GAME QUOTES:
"Obviously, the sun is going to come up tomorrow - we hope," [Carlyle] said. "What you have to do is take a self-analysis of what we can do better. There's lots of areas for us to improve in as a team."
"It's only three games," Perry said. "There's 79 more to go. But it's tough to start the season 0-3. "They had 50-some shots today, too, and that doesn't help. The puck's going the other way. We just need to get some of those on our stick and get the garbage goal we need to get us going."
Source for Quotes:
ducks.nhl.com
PHOTO OF THE GAME:
St. Louis Blues goalie Jaroslav Halak, of Slovakia, makes a save on a shot by Anaheim Ducks' Bobby Ryan, left, during the second period of an NHL hockey game Monday, Oct. 11, 2010, in St. Louis.Photo Credit:
Yahoo Sports