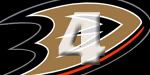 OPINION:
This game started out very promising. The Ducks controlled most of the game, and looked sharp. Then, they set out to prove how dangerous the 2 goal lead is. Doing their signature move of trying to protect the lead, they let it go. As disappointing as that was. What looked like a sure 2 points, dwindled to being happy they at least got 1 out of the deal.
POST GAME QUOTES:
"Any time you lose in your own building, it's disappointing, especially when you have the lead going into the third," said Ducks captain Ryan Getzlaf. "We worked pretty hard all game long. We needed to close it out of the end and we didn't."
"We're upset with losing the point tonight," said Ducks coach Randy Carlyle. "That is probably as emotional as I have been in losing a shootout because there were mental mistakes that we made that cost us the point, not their effort. They worked and tried. Some nights shootouts go for you, some nights they don't."
"We just need to keep pushing," Getzlaf said. "We have a big game coming up on Sunday and we know it. We'll come to work tomorrow like professionals and get ready."
Source for Quotes:
ducks.nhl.com
PHOTO OF THE GAME:
ANAHEIM, CA - OCTOBER 15: Toni Lydman #32 of the Anaheim Ducks celebrates his second period goal against the Atlanta Thrashers at Honda Center on October 15, 2010 in Anaheim, California. The Thrashers defeated the Ducks 5-4 in a shootout. (Photo by Jeff Gross/Getty Images)