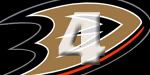 OPINION:
Tonight's game was pretty much case in point of why I personally hate it when the Ducks have to go to Detroit to play. (And I'm thinking there's not very many Ducks fans who would disagree with that feeling). The first period was ridiculous and it's always pretty ridiculous in that building. No matter what the Ducks do, they just CAN'T win there. And it's not for lack of trying. They get penalized for things they didn't do, the Red Wings don't get penalized for squat. They score goals, but they don't seem to score enough. You would think 4 goals would be enough.
One thing, actually TWO things we can be happy about after this game. That's the last time the Ducks have to go to Detroit this season (unless they make the playoffs and face the Red Wings) and that means it's the last game they have to play in Joe Louis Arena ever (unless they make the playoffs and face the Red Wings), because that baby is being replaced. I'm not sad to see it go. I'm actually pretty stoked about that.
And I don't think I'm the only one... Teemu had some good words about the game, that he could potentially be fined for. I don't think he's worried about a fine, and I am quite pleased that he, and Carlyle, spoke out about how the game was officiated last night. And Kronwall can thank his lucky stars he had a Red Wings logo on his chest last night for the ELBOW he delivered on Teemu, and leaving his feet to do it.
POST GAME QUOTES:
"That guy (Kronwall) is dangerous out there," Selanne said. "One of these days somebody's going to get him, for sure. I know that. It's just a matter of time when. For sure his elbow hit in my face. I didn't see the replay but I know how it felt."
"He (McElhinney) played good for us, he made some stops," coach Randy Carlyle said. "That's two good games in a row. You think we could get more than one power play in this building?"
"It is a joke," [Selanne] said. "As long as I have played here, it's always happened. You almost know. They get at least three power plays every first period. ... Like 50-50 calls are going to go in their favor. We knew. It's not a secret for anybody. Plus, there's a young referee who's pumped to do the games here. The calls are going to go in their favor."
Source for Quotes:
ducks.nhl.com
PHOTO OF THE GAME:
Anaheim Ducks winger Bobby Ryan (9) celebrates his goal against the Detroit Red Wings in the first period of an NHL hockey game in Detroit, Saturday, Oct. 23, 2010. Photo Credit: Yahoo Sports