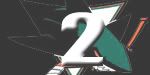 OPINION:
It's games like these ones. Games like these ones where you for sure know they don't deserve the win, but somehow, like a GREAT team, they figure out how to pull it off. Sure, it wasn't in regular time. But they got it figured out before the shootout. They stole two points from San Jose, and nothing makes me feel happier right now.
4 GAME WIN STREAK BABY!!!!!!!!!!!
That's all that needs to be said.
POST GAME QUOTES:
"It's always fun to play against San Jose,"Hiller said. "It's kind of a rivalry. They have a good team. They're always a lot of shots and a lot of work."
"Hiller was outstanding," coach Randy Carlyle said. "The best player on the ice. But that's what it takes to win on the road in these tough buildings."
"It was a great face-off," Visnovsky said. "I stayed in my shooting lane and the goalie doesn't know where the puck is. The guys in front of me did a great job. I just shot the puck."
Source for Quotes:
ducks.nhl.com
PHOTO OF THE GAME:
SAN JOSE, CA - NOVEMBER 09: Lubomir Visnovsky #17 of the Anaheim Ducks is surrounded by teammates after he scored the winning goal in overtime of their game against the San Jose Sharks at HP Pavilion on November 9, 2010 in San Jose, California. (Photo by Ezra Shaw/Getty Images)