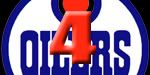 OPINION:
Horrible.
That's all I have to say.
Pathetic, even.
POST GAME QUOTES:
"Getting 40 shots isn't relevant if you're just taking shots from the boards and the blue line," said Ducks captain Ryan Getzlaf. "We're not doing a good enough job of getting pucks and people there."
"We had our fair opportunities, but again I don't think we got into that dirty area to create that second and third opportunity," said coach Randy Carlyle. "In the second period, we didn't execute with the puck to get through the neutral ice. We gave them momentum. We got back in the hockey game and tied it up 2-2. I thought we'd be able to find a way and reach back in the third period."
"The effort is there, but we have to bear down," Getzlaf said. "We're playing on a little homestand where we have to take advantage of it. We're going into a break. We have to learn from the mistakes and go forward."
Source for Quotes:
ducks.nhl.com
PHOTO OF THE GAME:
Anaheim Ducks center Saku Koivu (11), of Finland, celebrates after scoring a goal against the Edmonton Oilers in the second period of a NHL hockey game in Anaheim, Calif., Sunday, Nov. 21, 2010. (Photo Credit: Yahoo Sports)