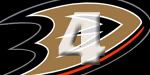 OPINION:
Don't look now, but that's a 6 GAME WIN STREAK we're looking at. Always a team for the dramatics, it came down to the wire (Selanne said they like to keep it interesting). Bobby Ryan sealed the win with an empty netter, but in the very last minutes Dallas came on very strong and it could have easily been tied and gone to overtime. Thank goodness Bobby found the empty net!
The Ducks are now 7-1-1 at home and go on a 3 game road swing visiting Chicago (the defending Stanley Cup Champions), a little how do you do? in Dallas, and then up to Minnesota, before returning home a week from now to play Columbus. I'd just like to thank the schedule makers for making that retarded. It'd make more sense to hit Minnesota after Chicago and then go to Texas, but I'm just sayin'. They had to throw that loop in there. Pfft. I'm not a fan of the Ducks on the road, and their record out on the open highway can tell you why. I don't even want to post it. I'll take the win streak continuing, thank you very much. At least for this road trip, they'll go with confidence and momentum.
POST GAME QUOTES:
"It was a huge night," Ryan said. "Tonight we didn't give them a whole lot of momentum swings, which we've done in the past few games. The guys played hard in front of Hillsy [Jonas Hiller, who had 27 saves]. He earned the win tonight for us."
"When Getzy buried that goal, it was huge," Ryan said, then alluded to the line of him, Ryan and Corey Perry. "The three of us fought the puck a little bit early in the game, so it was nice to get rewarded for sticking with it. We've figured each other out and we're rolling right now. It's evident. It just needs to stick."
"I just tried to stay on my feet as long as possible," Hiller said (about facing the penalty shot). "He was coming in pretty slow. I thought he was going to deke. He made a good move and I was able to move my leg out. I felt pretty comfortable."
"Any time you can get out and have the number of shots that we had in the first period, we were trying to take advantage," said Ducks coach Randy Carlyle. "We knew they played a tough game last night. These are opportunities that you get that you have to take advantage of."
Source for Quotes:
ducks.nhl.com
PHOTO OF THE GAME:
Anaheim Ducks right wing Bobby Ryan celebrates his empty net goal against the Dallas Stars during the third period of an NHL hockey game in Anaheim, Calif., Friday, Nov. 12, 2010. The Ducks won 4-2. (Photo Credit: Yahoo Sports )