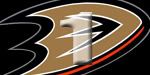 OPINION:
While the Ducks started off the game with a bang by revealing their new 3rd jerseys, they ended with a thud by losing 4 - 1. In an almost traditional match up with the Blackhawks after Thanksgiving, where they traditionally win (4-0-1), it seems they had too much turkey for dinner the night before. The Hawks, however, seemed to have skipped on the turkey because they came out to the game guns a-blazing. The team got Hiller pulled after leaving him out to dry and the whole game it looked as if they were just going through the motions rather than trying to win the game. Frustrating loss for the fans who spent their Friday afternoon off from work watching the team put out a lousy effort. Tryptophan 1, 3rd Jerseys - 0.
Selanne sat out his second game with a groin strain. This was the Ducks 6th loss in a row, after winning 6 in a row. Back at square 1.
POST GAME QUOTES:
"It didn't look like they had to work too hard to get their chances," said Ducks goalie Jonas Hiller, who gave up all four Blackhawks goals. "We gave away too much. It's just not possible against such a good team."
"I thought I made the save and I couldn't find the puck so I just didn't want to move," Hiller said. "It is really hard to get scored on a power play and take a short-hander. I still don't know how it went in. We were unable to react after that."
Getzlaf called the [short-handed] goal, "huge," adding that it was "not only a goal, but our power play unit was terrible tonight. We were. Our line, not Saku's line, our line was terrible tonight. Our power play is designed to give us momentum, whether we score or not it's got to give us momentum and we killed it tonight. That was the difference in the hockey game."
Source for Quotes:
ducks.nhl.com
PHOTO OF THE GAME:
ANAHEIM, CA - NOVEMBER 26: (L-R) Saku Koivu #11, Cam Fowler #4 and Dan Sexton #42 of the Anaheim Ducks celebrate Sexton's first period goal against the Chicago Blackhawks at the Honda Center on November 26, 2010 in Anaheim, California. (Photo by Jeff Gross/Getty Images)