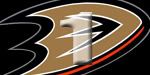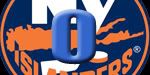 OPINION:
Who said all wins have to be pretty? It wasn't pretty, but it's a 5 game win streak the Ducks are holding right now. When two weeks ago they couldn't string together 2 wins in a row. It's pretty nice! I don't know about you, but I think tonight's game was a total snooze fest. Both teams played horrible, but one of them had to win. I'm stoked that went in the Ducks favor because that would have been a hard loss to stomach. It just adds to the Ducks win streak, and adds to the Islander's baffling now 8 game losing streak. I'll take the win streak, thank you very much.
They don't always have to be pretty, but as long as the Ducks are in the win column, who the hell cares how they got there?
And Congrats goes out to Curtis McElhinney posting his first career NHL shutout! He is definitely McGlovin!
POST GAME QUOTES:
"We knew it was going to be tough," said Ducks coach Randy Carlyle. " We were playing a young, energized Islander team. Having played last night in San Jose, we knew it would be a tough struggle. These are the type of games that you almost have to win. In our situation, we couldn't accept anything other than a win. That was our focus."
"It's never easy to play back-to-backs, especially when the other team had a couple of days off," Koivu said. "They were fresh and were coming hard at us in the first period. You were able to tell that we didn't have the jump that we usually have. When you have a tough schedule, with a lot of games and travel, you're going to have nights where you're not going to feel your best. Good teams find ways to win these games. We did tonight."
"It feels great," McElhinney said. "The last couple of games I've played it was five goals each night. This was a nice turn of events. To come back after a big game in San Jose last night and be able to keep the winning streak alive felt good."
"We didn't play our best," Koivu said, "but when you get two points that is what matters. We have to keep working on things that we can improve."
Source for Quotes:
ducks.nhl.com
PHOTO OF THE GAME:
ANAHEIM, CA - NOVEMBER 10: Saku Koivu #11 of the Anaheim Ducks celebrates his goal for a 1-0 lead over the New York Islanders during the third period at the Honda Center on November 10, 2010 in Anaheim, California. (Photo by Harry How/Getty Images) )