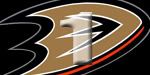 OPINION:
*Big Groan* It's amazing isn't it? The Ducks went from 6 game win streak hero's, to 3 game losing streak zero's. Except not exactly 0's. They did eek out a total of two points on this road trip in which they won 0 games. Thank you, overtime. It's a tough pill to swallow. This team is beyond brilliant when it's on its home turf. But as soon as they fly away to a place unfamiliar it's like they forget how to play.
Here's my opinion, and it's only that. It's all I can think of to try and answer the "why?". Carlyle. I'm not calling for heads to roll. I'm just pointing out a probable cause. He gets the match ups he wants when he's got the home ice advantage. As soon as they go on the road, he stops getting the match ups he wants and starts getting out-coached.
So there's my possible answer to the why? Unfortunately, I don't know how to solve that particular problem. I'm not the coach that's being out-coached on the road. That one is up to Carlyle.
POST GAME QUOTES:
None Available.
PHOTO OF THE GAME:
Anaheim Ducks goalie Curtis McElhinney, center, does not see the puck as a shot by Minnesota Wild winger Antti Miettinen (20), of Finland, gets past him during overtime of an NHL hockey game, Wednesday, Nov. 17, 2010, in St. Paul, Minn. Ducks winger Bobby Ryan (9) defends on the play. The Wild won 2-1 in overtime. (AP Photo/Paul Battaglia)