codebase="http://active.macromedia.com/flash2/cabs/swflash.cab#version=4,0,0,0"
ID=onepiece-sj WIDTH=400 HEIGHT=533>


Graphic Credit: BuckyHermit @ duckscentral.net
PERIOD 1:
1 - 0
PERIOD 2:
2 - 2
PERIOD 3:
3 - 4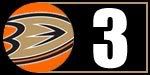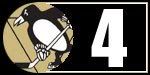 OPINION:
Now if there is any way to lose I guess this would be the way. In the 3rd period it was anyone's game and there are a lot of positives to be had even though the end result is a loss. The Ducks are finally getting their groove going and playing some consistent hockey. The pucks are finding their way to the net, and largely thanks to Perry who has been absolutely on fire. There were opportunities tonight they did not capitalize on, but they were there. You can really tell they have been working on putting out a full 60 minute effort. They don't have that down pat yet, but tonight was pretty darn close. The past 3 games have had tremendous effort and it's a shame only 1 of them resulted in a win. They have deserved the W for these past 3 games but luck just isn't on their side right now. To quote Jonas Hiller from last season's playoffs "sometimes you have to be a little lucky". It will come, in time.
POST GAME QUOTES:
"We put in a good effort, but it's still a loss," Perry said. "If we keep playing like we did in the third period, bounces have to come for us. We're playing a little stronger and trying to put 60 minutes together. It's something that we're preaching every day in practice. "
"I have to do a better job finding the puck on those goals," Hiller admitted. "I lost it on its way. I have to look at it again and see who was screening me, if it was our guy or their guy."
"We had lost of chances and there was lots of frustration coming to the bench," said Ducks coach Randy Carlyle. "The emotion that we displayed at the end was consistent through the game, so it wasn't like we were not in the hockey game."
"They don't win a championship with two guys," Perry said. "It takes 23 guys in that dressing room. They all played well tonight. Fleury played well. He stood on his head a couple of times. When they have everybody going, they are a pretty tough team to beat."
"If we continue to play with that level of emotion and just raise our execution a little bit," Carlyle said, "then we will see a lot of positive signs."
Source for Quotes:
ducks.nhl.com
PHOTO OF THE GAME:
ANAHEIM, CA - NOVEMBER 03: (L-R) Scott Niedermayer #27, Corey Perry #10, Bobby Ryan #9, Sheldon Brookbank #21 and Ryan Getzlaf #15 of the Anaheim Ducks celebrate Perry's second period goal against the Pittsburgh Penguins at the Honda Center on November 3, 2009 in Anaheim, California. (Photo by Jeff Gross/Getty Images)