codebase="http://active.macromedia.com/flash2/cabs/swflash.cab#version=4,0,0,0"
ID=onepiece-sj WIDTH=400 HEIGHT=533>


Graphic Credit: BuckyHermit @ duckscentral.net
PERIOD 1:
0 - 0
PERIOD 2:
2 - 2
PERIOD 3:
2 - 3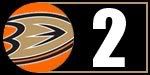 OPINION:
I had a really heated opinion here, but I have decided to sleep on it and let cooler heads prevail in the morning. Edit: I've slept on this for a few days and have decided that if you don't have anything nice to say, don't say it at all. So I'll remain mum on this game. >:)
POST GAME QUOTES:
"I saw it, but it was a bang-bang play," said goalie Jonas Hiller, who believed the shot ticked off his stick before going in. "I just missed it by half an inch. I have to watch it on TV again. It was a quick play. I thought I played it quite well and was in pretty good position. That kind of goal hurts right now. It's those small mistakes that are costing us games."
"They locked it down and played pretty well at the end of the game," Ryan Getzlaf said. "We had our chances. We played really well tonight. For the most part, we were right in there in that hockey game. We were playing a pretty good team, so it's those little mistakes that end up costing you in the end."
"Any time you give up one late like that, especially against a team like that where they know how to finish games off, it's very tough," Getzlaf said.
"Our battle and compete level were high," said Ducks coach Randy Carlyle. "It was a high-paced game with lots of action in it. We can't be faulted for our effort. It's our lack of execution in that situation [on the game-winning goal]."
Source for Quotes:
ducks.nhl.com
PHOTO OF THE GAME:
Anaheim Ducks defenseman James Wisniewski celebrates his goal against the San Jose Sharks in the second period of a NHL hockey game in Anaheim, Calif., Saturday, Nov. 21, 2009. (Photo credit: Yahoo Sports)