codebase="http://active.macromedia.com/flash2/cabs/swflash.cab#version=4,0,0,0"
ID=onepiece-sj WIDTH=400 HEIGHT=533>


Graphic Credit: BuckyHermit @ duckscentral.net
PERIOD 1:
0 - 1
PERIOD 2:
1 - 3
PERIOD 3:
1 - 3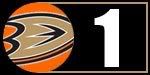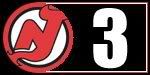 OPINION:
Special teams? It didn't appear like the Ducks had their power play unit with them for this game. 6 chances with a man-advantage (a.k.a. power play) and nothing? The whole game was a little bit of a snooze fest to be honest. I don't know if it was jet leg playing it's part but whatever it was, it was evident in the game. No energy, no urgency, nothing. They appeared to be just going through the motions with this game. Problem is they're not exactly in a position to be so complacent with themselves. They NEED the urgency and energy, they NEED these points to catch up with the rest of the Pacific Division crew. Hopefully they can get back onto the right tracks with their game at Columbus on Friday. We'll have to wait and see.
POST GAME QUOTES:
"We didn't win any of those loose-puck battles on the power play," Ducks coach Randy Carlyle said after his team went 0 for 6 with the advantage. "We didn't create much until the last one when we started to shoot the puck more. When you've got an opportunity, you've got to take the most of it. Giving up the short-handed goal took a lot of momentum away from us."
Source for Quotes:
ducks.nhl.com
PHOTO OF THE GAME:
Anaheim Ducks' Ryan Whitney (19) gets hit by New Jersey Devils' Dainius Zubrus (8), of Lithuania, as they battle for the puck during the first period of an NHL hockey game at Prudential Center in Newark, N.J., Wednesday, Nov. 11, 2009. The Devils defeated the Ducks 3-1.(Photo Credit:
sports.yahoo.com
)