codebase="http://active.macromedia.com/flash2/cabs/swflash.cab#version=4,0,0,0"
ID=onepiece-sj WIDTH=400 HEIGHT=533>


Graphic Credit: BuckyHermit @ duckscentral.net
PERIOD 1:
1 - 1
PERIOD 2:
2 - 2
PERIOD 3:
2 - 2
OVERTIME:
2 - 2
SHOOTOUT:
2 - 3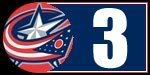 OPINION:
The Ducks started off on the right foot with this one, but ended on the wrong one. Bobby Ryan helped the Ducks strike first in the game and then Columbus tied it up right before the end of the 1st. In the 2nd Todd Marchant would make the score 2-1 early on, but that wouldn't be enough because Columbus would strike back minutes later. The game got sent into OT where the Ducks found themselves with a 4 on 3 advantage but didn't capitalize. The game went to a shootout where both Getzlaf and Perry missed their chances, and Rick Nash would be the game decider. Since Cheechoo has since gone to the East coast, Rick Nash is now taking over as the official Ducks killer. Without fail, he will score on the Ducks every single game. The Ducks wont have it any easier tomorrow when they face the Detroit Red Wings. Actually, if they play like they did tonight, stick a fork in them because they are already done. They will have to find energy within them somewhere and really go for it. No holding back with the Red Wings, they are a lethal team.
POST GAME QUOTES:
"We are desperate for a win on the road," Ducks coach Randy Carlyle said. "I didn't think we played that poor a hockey game. But we will take the point and move on. It's not easy to win on the road."
"We missed a chance in overtime when we had the four-on-three," Carlyle said. "We didn't really create much from it."
"We did a good job staying in this hockey game," Getzlaf said. "We were right there ... unfortunately it didn't come out the way we wanted it to."
Source for Quotes:
ducks.nhl.com
PHOTO OF THE GAME:
Columbus Blue Jackets' Anton Stralman, left, of Sweden, and Anaheim Ducks' Scott Niedermayer fight for a loose puck during overtime of an NHL hockey game Friday, Nov. 13, 2009, in Columbus, Ohio. The Blue Jackets defeated the Ducks 3-2 in a shootout. (PHOTO CREDIT:
sports.yahoo.com
)