codebase="http://active.macromedia.com/flash2/cabs/swflash.cab#version=4,0,0,0"
ID=onepiece-sj WIDTH=400 HEIGHT=533>


Graphic Credit: BuckyHermit @ duckscentral.net
PERIOD 1:
1 - 0
PERIOD 2:
1 - 0
PERIOD 3:
4 - 0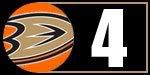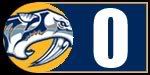 OPINION:
This 4 - 0 shutout of the Nashville Predators was well deserved. Jonas Hiller made it known early on that he was on his game and that nothing would be getting by him. I don't know if any of you have noticed, but when a goalie is going to shutout a team there seems to be a certain aura in the building. A confidence that you as a fan can feel. Selanne (2), Marchant (1), and Ryan (1) were the goal scorers for the night. The first two periods only saw a lone goal from Selanne, but the third period they threw in 3 bombs that would make the final score 4-0. Now we all sit here and cross our fingers that they can use that as the starting point to string together some more wins for an actual winning streak, which they have yet to see this season. Up next is the Phoenix Coyotes which they played just 3 games ago (a week ago exactly tomorrow, when they play) that resulted in a Wisniewski 2-game suspension for his hit on Doan. Wiz will be returning for this game, it could get interesting folks!
POST GAME QUOTES:
"We played pretty solid defensively," Hiller said. "I gave up a couple of rebounds, but our defensemen were doing a great job tonight clearing those. I'm definitely happy about the win. If we play the way we did tonight, we'll always have a chance to win."
"We have to start building the confidence from little things," Selanne said. "This team can play way better than we did. The good thing is we found a way to win the game and that is all that really matters. Jonas gave us a chance to win and the special teams were good."
"We have had some really good games and so many good chances, but the puck has not gone in," Selanne said of his play with Koivu. "It's a little frustrating. We have been playing well, but have not been rewarded. I really hope tonight's game is going to give us the confidence boost we need."
"It was a nip and tuck game until the third period," said Ducks coach Randy Carlyle. "We found a way to score some goals in third period to give us some breathing room."
"We knew we had to do something," Hiller said of Anaheim's penalty kill. "We were struggling a little on it in the beginning of the year. We worked hard at it in practice. Everybody was working hard. We just have to keep it up and do the same job the next game."
"From our standpoint, we did a lot of good things in the hockey game," said Carlyle. "The penalty killing came up large. When you're penalty killing is shutting the other team's power play out, usually your goaltender has a good part of the responsibility for that. Jonas stood in there and made some big stops for us at key times."
Source for Quotes:
ducks.nhl.com
PHOTO OF THE GAME:
Anaheim Ducks goalie Jonas Hiller stops a shot by the Nashville Predators in the first period of an NHL hockey game in Anaheim, Calif., Thursday, Nov. 5, 2009. The Ducks won the game 4-0. (AP Photo/Lori Shepler)